Himmelsscheibe von Nebra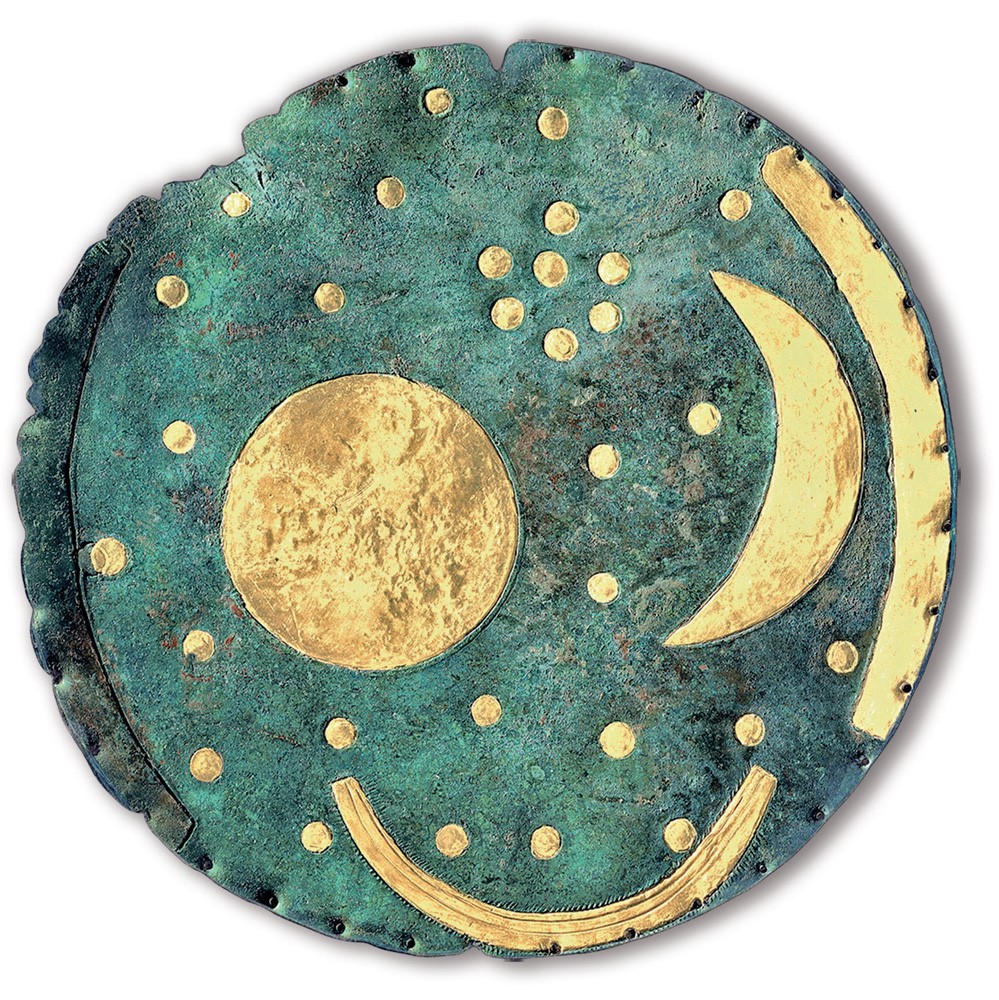 © LDA Sachsen-Anhalt, Foto: Juraj Lipták
New Deadline 2020-04-17
The competition had two winners:
Sophia Gustafsson, Brønshøj, DK. 7. grade pupil at Vidarskolen, Rudolf Steinerskolen i København DK. See the description of how she found her solution here .

Klaus Marheineke, Überlingen, DE, participant in "Colloqium Astronomie und Geisteswissenshaften am Goetheanum" See the description of his solutions here .
Conclusion here:
Søren Toft
Last modified 2020-04-28 ST